What to Consider Before kitchen countertops replacement Orlando
Are you looking for a way to give your kitchen a fresh look? Kitchen countertops replacement Orlando is a great way to update and give an updated and fresh look to your kitchen.
Upgrading your countertops can be the answer you've been waiting for. Countertops have such a significant bearing on the overall design of your kitchen modernizing them will result in an enhancement of that room's aesthetic. Before you decide about Kitchen Countertops Replacement Orlando, think about the following.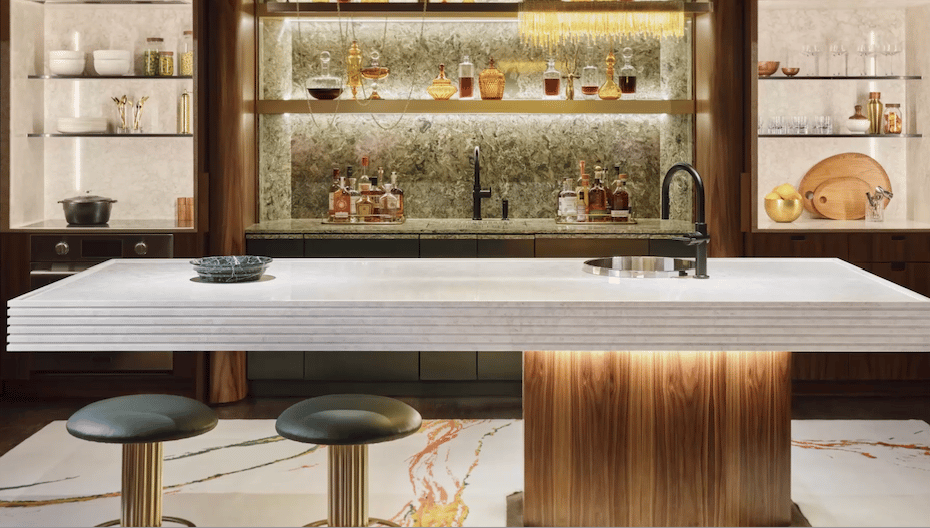 When it comes time for kitchen upgrades and updates, one of the first places homeowners often turn their attention to is the countertops. After all, countertops have a significant impact on the look and feel of the entire space. If countertops are outdated, you might be considering replacing them. But before you rip out your old countertops, there are a few things you need to consider. In this blog post, we'll go over a few of the most important factors to keep in mind while deciding to replace your kitchen countertops.
Kitchen countertop condition
You should get new countertops if the ones you have been scratched, charred, or otherwise damaged, or if there are stains on them that won't come out. If you do not immediately repair any dents in your kitchen countertops, they may spread and become more severe. If the kitchen counter is in poor shape, you might want to consider redoing the kitchen. If you find that your countertops have grown mildew or are rotting due to water damage, you might consider replacing them.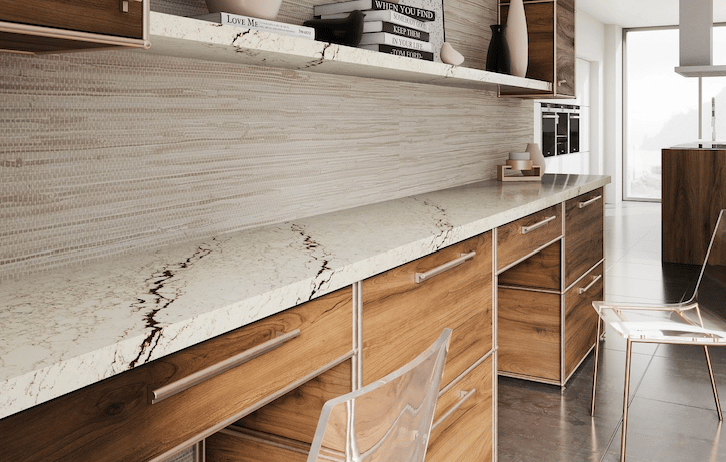 Cabinetry and the room's general aesthetic should be considered when selecting new countertops for your kitchen. Possibly you have recently purchased brand-new home equipment for your kitchen or had the cupboards in your kitchen refurbished. It is permissible for you to replace the countertops if you discover that the new design requires it for the space to function correctly. Your kitchen renovation will be finished, complemented, and given an added flair with installing new countertops.
Learn about various countertop materials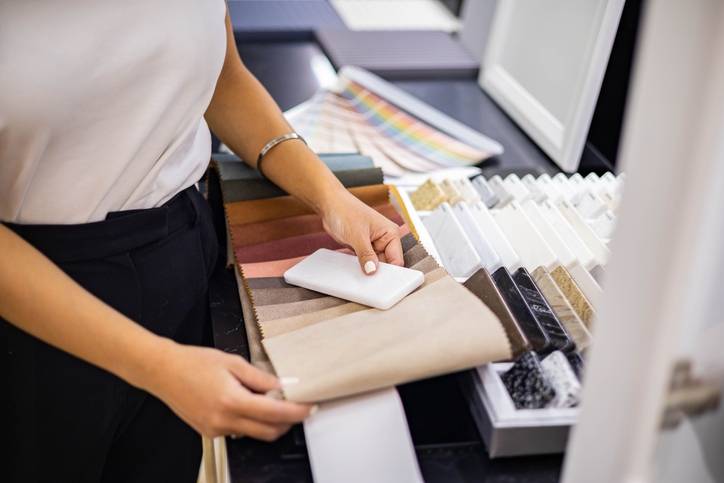 Granite, quartz, marble, soapstone, and even onyx are just some materials suitable for countertops.
When choosing the material to use for the countertops in your kitchen, you need to exercise caution. Make sure to find out all pros and cons of different materials, or talk to a professional company.
Choose granite or marble for your new kitchen worktops if you want them to last longer and give the impression that your room is more luxurious.
Because stains can be removed from these two materials with nothing more than soap and water, they are effortless to maintain and clean. There are many materials available. Quartz is an excellent material for the kitchen countertops you choose if you want a luxurious and aesthetically pleasing mix. Because it is chemical-free, durable, and non-porous, soapstone is the countertop material of choice for many countertop fitters. It will also lend a more distinctive appearance to your kitchen. Your kitchen should look nicer when you replace your countertops with whichever material you decide to use. When selecting new materials for kitchen countertops, it is essential to make sure you get the proper one.
Work with experienced kitchen countertops replacement installers
Do-it-yourself projects should be considered a last resort when replacing worktops, especially if the homeowner has the necessary experience. It is a common misconception that installing countertops is a skill that can be easily replicated, but this is not the case. Installers of expert countertops never take any chances with the job. In addition, certain countertop installation products, such as silicone caulk, need to be handled cautiously to avoid messing them up. Why put yourself through the mental stress of attempting to replace your countertops when you can call expert countertop installers?
Cost
One of the most important considerations when replacing your kitchen countertops is cost. Countertop replacement can be a significant investment, so you'll want to ensure you're prepared to spend what's necessary to get the countertops you want. When budgeting for new countertops, be sure to factor in the cost of materials and installation. Depending on the type of countertop, the materials alone can range in price from $50 per square foot to $200 per square foot for marble.
Keep in mind that some countertops, like quartz, require professional installation and will come with an additional cost. Installation costs will vary depending on factors like the type of countertop you choose and the size of your kitchen, but they can range from $200 to $500 or more.
In short, when considering whether or not to replace your kitchen countertops, be sure to factor in the cost and create a budget that will allow you to get the countertops you want.
Timeframe
Another important consideration is the timeframe. Countertop replacement is not a quick project; it can take several days or even weeks from start to finish. When planning a kitchen update, be sure to factor in the time it will take to replace your countertops when planning your overall timeline. You don't want to be without a functional kitchen for an extended period, so it's essential to plan accordingly.
If you're working within a tight timeframe, you might want to consider alternatives to replacing your countertops altogether. For example, if you're happy with your kitchen layout but want a fresh look, painting your cabinets or installing new hardware could be a more viable option.
Increase Home's Value
You might be thinking about putting your property on sale after installing new countertops. When replacing your countertops, you should select the best material and work with a knowledgeable countertop installer. As buyers get pickier and more demanding, having the most outstanding new countertops will help enhance the market value of your home.
You might only need new countertops to give your kitchen a gorgeous look you've wanted. You should hire a skilled countertop installation if you wish to the greatest results from your countertop replacements.
Conclusion:
Cost and timeframe are two of the most critical factors when considering whether or not to replace your kitchen countertops. Be sure to factor in both when making your decision so that you can plan accordingly and end up with the results you want.
Kitchen Countertops Replacement Orlando
If you are looking for replacement kitchen countertops in Orlando, you should contact Stone Spirit. Our team of experts is experienced in providing quality service at an affordable price. We offer a great range of materials and colors to choose from, and we always work to meet your specific needs. We will promptly respond to all inquiries, and our team is available 24/7 to assist you with your project.