5 Granite Countertops Orlando Colors
Granite Countertops Colors in 2022
Two of the many reasons we admire granites are their gorgeous beauty and intrinsic peculiarities, which transform each block into a one-of-a-kind work of art. Due to its low maintenance needs and ease of cleaning, granite is a preferred material among homeowners. Natural stone is a great and beautiful for a multitude of uses because of its durability, including wall capping, backsplashes, bar tops, and kitchen counters.
2022 Granite Countertops Colors
We are aware that there are many options available, making it a little bit difficult to find the perfect granite countertop for the bathroom or kitchen. In order to streamline the selection process and facilitate decision-making, we have assembled a collection of the most popular granite colors that homeowners are installing in their kitchens for you to peruse. It is a great place to start your research about 2022 Granite Countertops Colors.
What are popular granite colors?
Granite is a popular material for countertops, floors, and other architectural features. It is durable, heat-resistant, and available in various colors. Some popular granite colors include white, black, gray, green, blue, and brown.
Each color has its own unique look and can be used to create different design effects. For example, black granite can add a touch of sophistication to a room, while white granite can create a bright and airy feeling. Gray granite is versatile and can be used in traditional and contemporary settings. Green granite is perfect for adding a pop of color to a kitchen or bathroom. And finally, blue granite is ideal for creating an inviting and relaxing atmosphere. No matter what your personal style may be, there is sure to be a granite color that will suit your needs.
1. Primata White Granite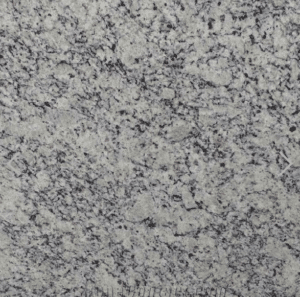 Primata White Granite is a typical granite substitute with a simple yet elegant shape. The crystals' black and grey tones stand out sharply when contrasted with the white foundation. This countertop is a lovely accent to almost any kitchen design or theme.
2. Desert Brown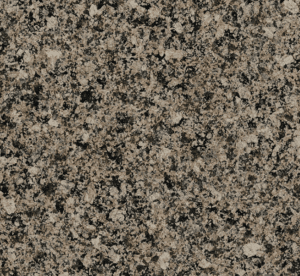 Desert Brown granite looks stunning with warmer color schemes and darker-toned kitchen cabinets. The surface has a neutral, tan base that evokes the look of sun-kissed sand. Additionally, it has flecked black and burgundy accents that give the surface a calming richness
3. Sapphire blue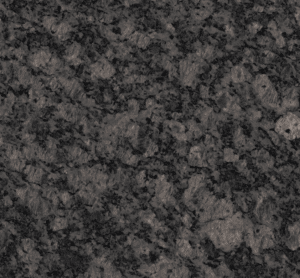 Sapphire Blue Granite is a type of natural stone with a primarily dark tint and significant amounts of numerous other colors in addition to blue. Given that it can be used to create an excellent combination with both light and dark kitchen decor, this granite is an appealing and adaptable alternative for kitchen counters.
4. Steel grey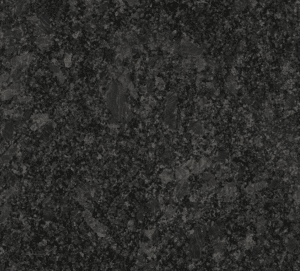 If you prefer your area to be on the drier side of the color spectrum, granite in a steel grey shade can be the best option for your kitchen countertop. The light grey flecks highlight the many shades of darker grey, resulting in a beautiful neutral backdrop that both homeowners and interior designers can use.
5. Black pearl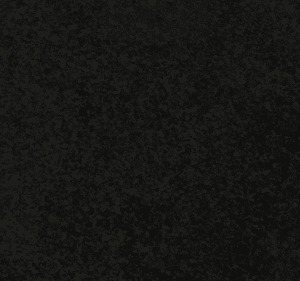 Black Pearl Granite may initially appear to be a typical black countertop material, but upon closer study, you'll see that this natural stone has mineral deposits in the colors of gold, silver, brown, grey, and even green. These minor modifications draw attention since they reflect the light in your house. Anyone looking to provide a rich contrast to their kitchen's design may consider using Black Pearl as their countertop material.
Always Hire Professionals to Install Granite Countertops
Granite is a beautiful, durable countertop material that can add a touch of luxury to any home. However, it is important to hire professionals to install granite countertops because mistakes can be costly. For example, if the granite is not sealed properly, water will seep underneath the surface and cause damage. Or, if the granite is cut incorrectly, it could crack or crumble. In either case, hiring a professional will ensure that your granite countertops are installed correctly and without incident.
How to choose granite countertops?
Granite countertops are a popular choice for many homeowners because they are durable and easy to care for. But with so many different granite countertops on the market, how do you choose the right one for your home? Here are a few things to keep in mind when shopping for granite countertops:
-First, consider the color of your granite countertop. Do you want dark or light granite? What about a patterned granite? There are many different granite colors, so take your time to select.
-Second, think about the finish of your granite countertop. A high-gloss finish will show fingerprints and scratches more quickly, but it will also be easier to clean. A matte finish is forgiving when hiding imperfections, but it may require more upkeep.
-Finally, consider the price of granite countertops. Granite countertops can range in price depending on the quality of the granite and the complexity of the installation. Work with your budget to find granite countertops that fit your needs. With these tips in mind, you'll be well on finding the perfect granite countertops for your home.
Best Granite Countertop Orlando Company: Stone Spirit
If you're looking for a reputable granite countertop company in Orlando, look no further than Stone Spirit! Our expert team has years of industry experience and can provide you with the perfect countertop for your home. We offer various colors and styles to choose from, so you can find the perfect combination of beauty and function for your home. View granite colors